Mentors
'Ian Golding and Professor Graham Shapiro'
Ian Golding is a highly influential freelance Customer Experience consultant, worldwide. He advises leading companies on Customer Experience strategy, measurement, improvement and employee advocacy techniques and solutions. Ian has worked across multiple industries including retail, financial services, logistics, telecoms and pharmaceuticals and has deployed Customer Experience tools and methodologies all over the world. An internationally renowned speaker and blogger on the subject of customer experience (ijgolding.com/blog), Ian also served on the inaugural board of Directors of the CXPA (Customer Experience Professionals Association). The CXPA is a global non-profit organization positioned to guide and enhance the growing field of customer experience management.
In 2014, Ian officially became a Certified Customer Experience Professional. CCXP designation is for practitioners who want to be recognized for their expertise and skills while defining standards and best practices for the industry. It is the first global professional qualification for Customer Experience.
In August 2015, Ian became the first person to become an Authorised Resource and Training Provider for the CCXP accreditation. Ian provides training and mentoring for CX Professionals of all levels to prepare for and attain their CCXP accreditation. Ian has helped professionals in the US, Europe, Asia and Pacific regions become CCXPs.
Ian is also Chairman of the judging panel at the UK Customer Experience Awards and the Gulf Customer Experience Awards and is an Advisor and featured columnist for CustomerThink.
Ian's first book, 'Customer What, the honest and practical guide to customer experience' was published in April 2018.
Specialties: Customer Experience Strategy, Customer Journey Management, Frameworks and Deployment; VOC Programmes; Customer Experience Measurement Systems; Lean Six Sigma, CAP, People Engagement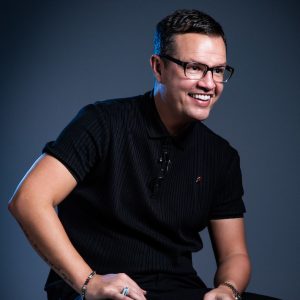 Professor Graham Shapiro is an award-winning British inventor, designer & digital entrepreneur. A Fellow member of The Chartered Society of Designers, Chartered Institute of Marketing and The Royal Society of Arts. Visiting Professor of Innovation and Entrepreneurship at the University of Westminster, Ambassador of Innovation for The University of Cambridge, Entrepreneur in Residence at the University of Chester and Chairman of Arcet Global. Graham invented the interloopmailer® and Reggie®.
For 25 years his company Graham Shapiro Design (GSD®) has created online and offline visual communication for some of the world's most respected companies.
He is also the founder of The Graham Shapiro Foundation. A Charity that's aim is to establish a real way to support mental health, wellbeing and to inspire innovation and young entrepreneurialism in the UK.